THE FINE ART OF DIGITAL CANVAS
A digital canvas is a transportive and immersive visual experience for your living space. Transform your home with a digital canvas, and change the ambiance with a touch of a button. A digital canvas is the perfect display for Crypto Art like NFTs, original dynamic works, or captivating stock imagery, all tailored to complement and enhance your home's environment. A digital canvas is an elevated experience for displaying your curated artistic vision. We also do do factory installation anywhere in North America. Contact us for more details.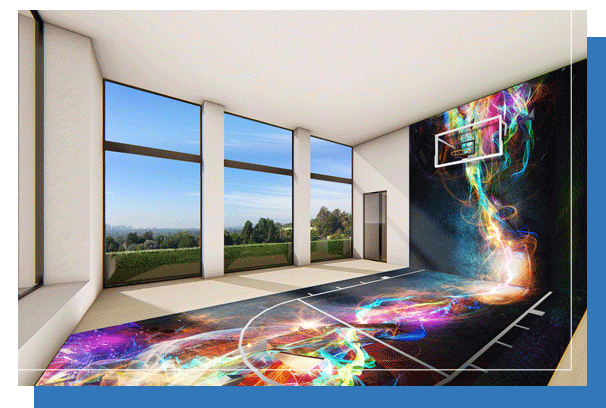 "PITCH" PERFECT?
You have options when it comes to the resolution and size of your digital canvas, depending on your viewing needs. "Pitch" refers to the distance between pixels on a digital canvas, measured in millimeters, which determines the pixel density. Higher density leads to a higher resolution image. For optimum viewing, if the viewer will be further away from the digital canvas, you will need less pixel density than a digital canvas meant to be observed closely. Use our pricing tool to see how pitch, screen size, and cost interact.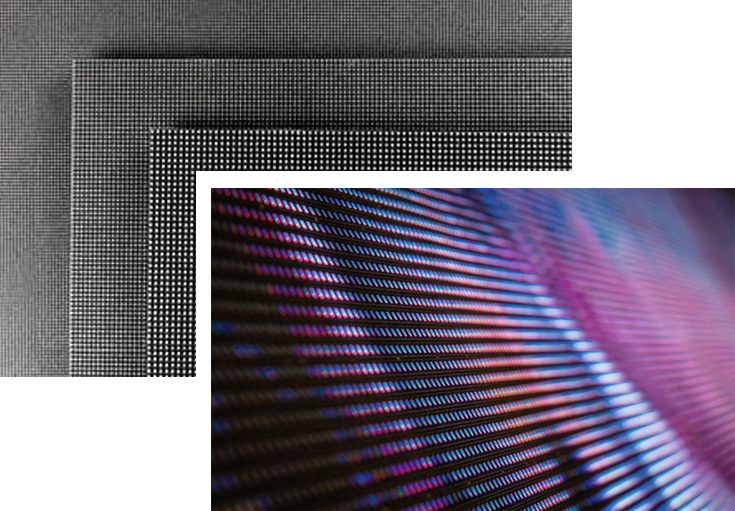 CUSTOM DIGITAL CANVAS SOLUTIONS
Our Dynamic Canvas Solutions and Custom Canvas Solutions products can be tailored to fit any space or lifestyle, from transforming your walls to creating an interactive art installation that can be driven or walked upon. These digital canvases are composed of tiles that can be configured in any way that suits you, offering the ultimate immersion experience. They bring movement and dynamic change to a home, always conveying the ambiance you desire.